Roll out
the perfect career
Our staff are the most important people at Auntie Anne's. They are trained to make and bake perfect pretzels every time, provide excellent customer service and keep the store sparkling clean. Keep an eye on this section for any new job roles posted, we've also shown some responsibilities of each section so you can get an idea what you could be doing. Often the main three store roles will rotate so you can experience something different.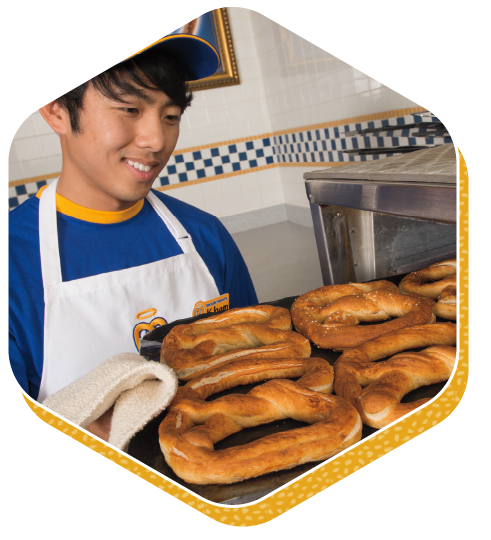 The Roller / Baker is the engine room of the store, responsible for the following tasks:

Preparing the dough using raw ingredients in a commercial mixer machine.

Once the dough has risen, you'll be in charge of making all the products – you'll become an expert at rolling and flipping the pretzels. It really is an artform! The best rollers pride themselves on technique and speed.

Once shaped you'll be responsible for flavouring the pretzels in our wide range of toppings.

Then it's time for the oven, we generally don't use timers so checking the pretzels are cooking well is down to sight and smell. The Roller/Baker will develop the ability to know when the pretzels are perfectly cooked (and also be the first person to smell the amazing scent of freshly baked pretzels in the oven!).

Once out of the oven the pretzels get a quick dip or brush of butter and they are ready to be placed in the warmer for the next lucky customer.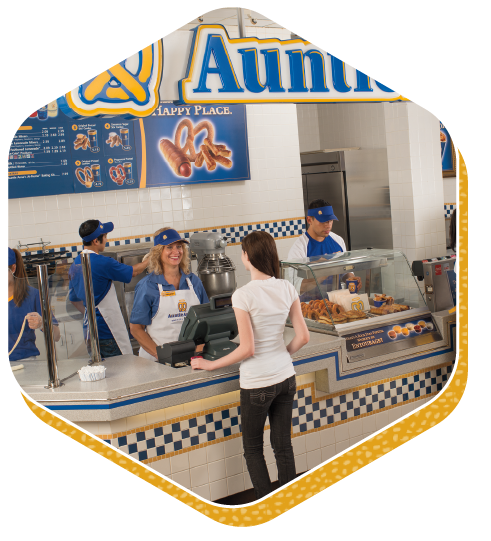 The Customer Service role is the face of the brand at the store, responsible for the following tasks:

Greeting guests with a friendly smile when they approach the store. We pride ourselves on our customer service; it's all part of the experience when visiting one of our stores.

Take their order or advise on the products if the customer has any questions. The person in this role needs to have all the answers about our products and options we sell.

Mention any special offers or deals we have on at that time, as well as discussing the Pretzel Perks Rewards Programme.

Take payment and prepare the order. This involves getting the selected product out of the warmer, placing into its appropriate packaging and making any drinks or ice cream orders to complete the order.

Finally, wishing the customer goodbye sincerely and on to the next.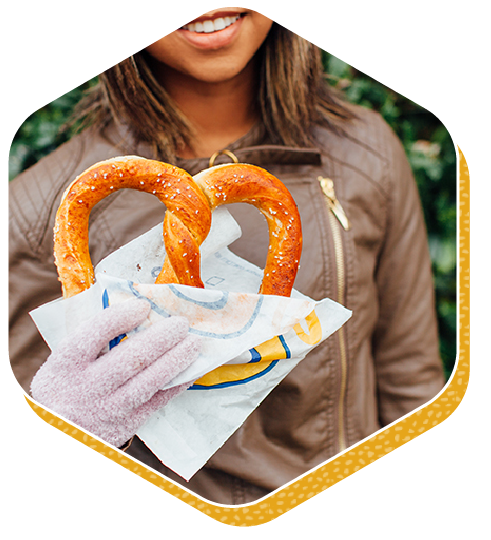 If you're a people person, this is the role for you!

The Sampler stands outside the store offering bite-sized samples of pretzels to passers-by.

Be ready to explain what we do and the fact everything is freshly baked, along with answering questions on flavours.

Giving out flyers and coupons along with the samples.

 You're in charge of promoting the brand and the product!