Freshly baked, soft and unbelievably delicious. These are some of the things that should spring to mind when you think about Auntie Anne's pretzels.
When we say freshly baked – we mean it!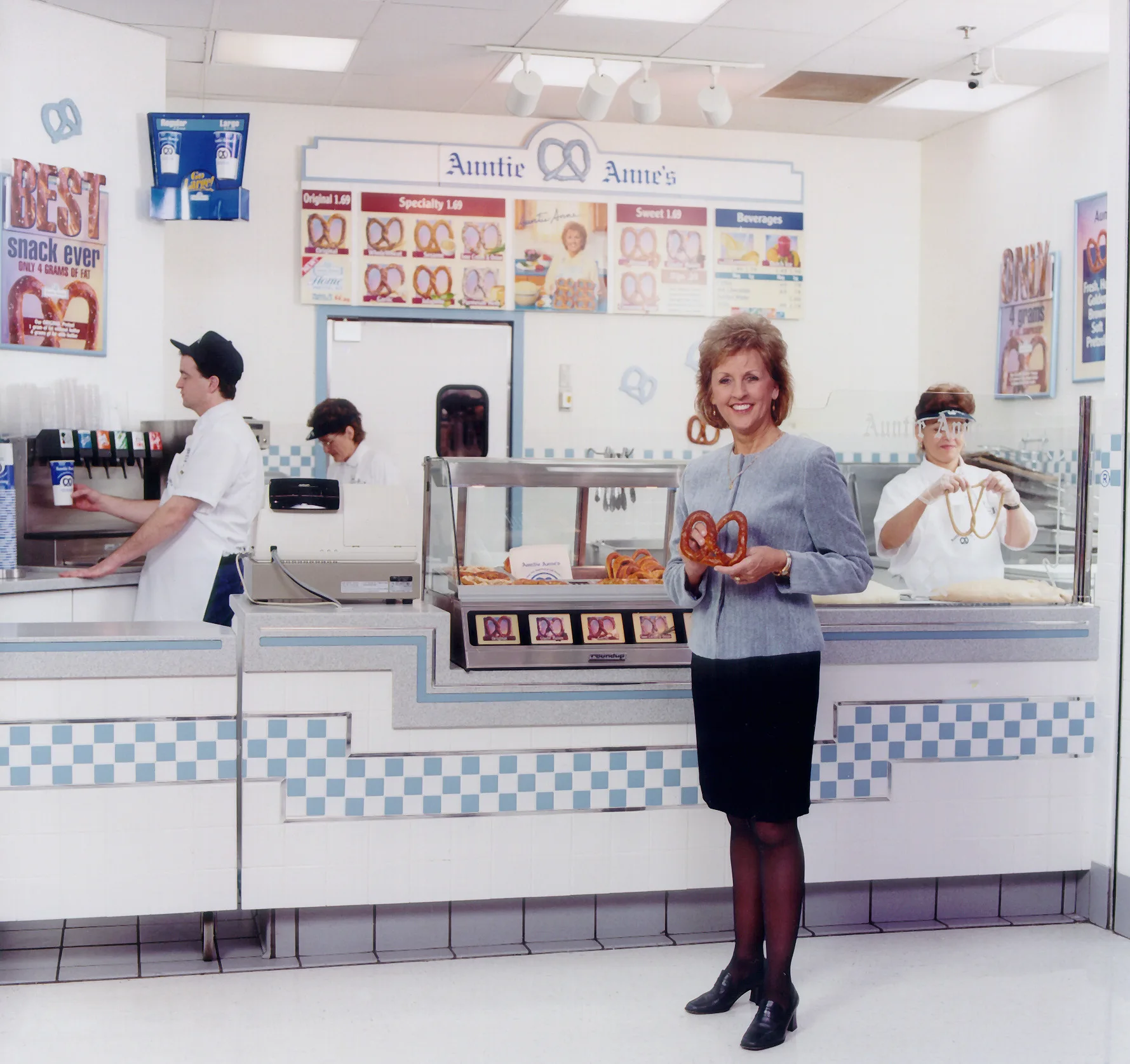 We are proud that every single pretzel is baked in front of customers right on the shop floor, hand-crafted only moments before by one of our skilled staff.
You can rest assured that every item you purchase from Auntie Anne's will be fresh from the oven and we will guarantee it! We use only wholesome ingredients with no preservatives or chemicals – the recipes are just as they were 30 years ago.
Talking of recipes, you'll be amazed at the range of products we can create and bake. From the classic sweet and savoury pretzel flavours right up to the modern-day offerings of pretzel pizzas, breakfast buns and limited-time products for a seasonal treat. Check out the menu page to have a look, now including our vegan offerings.
To get the most out of being an Auntie Anne's customer, be sure to sign up to our Rewards Programme –  Pretzel Perks! We offer an incredible array of generous rewards to our loyal customers; it's treat after treat!
Auntie Anne's come from very humble beginnings with the real life "Auntie" Anne baking her tasty pretzels at a farmers' market in 1988 to raise money for a community centre.
Fast forward to today and the Auntie Anne's brand is now a global success with more than 2000 stores and loved in over 30 countries. Wherever you go in the world, the recipe will be the same, as will the delicious smell of freshly baking pretzels, smiling staff and hand-crafted goodness.
You can check out our full story below.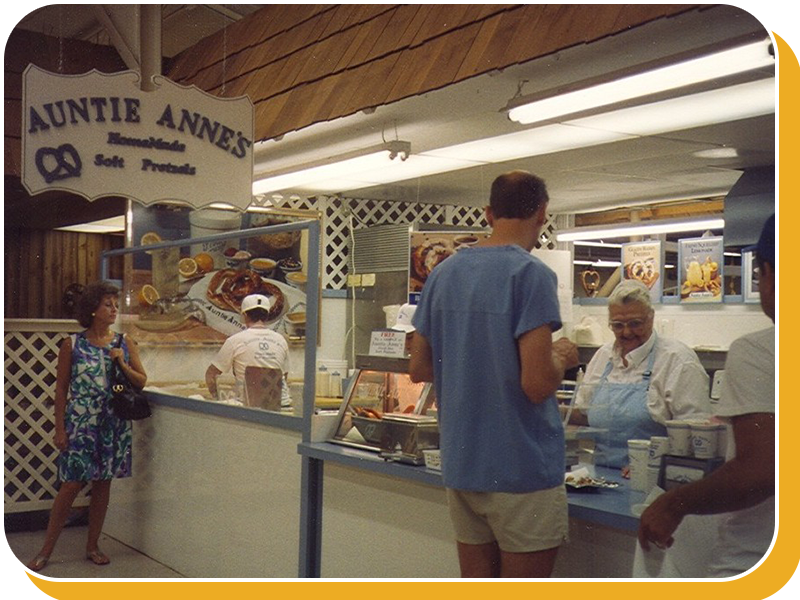 1988
Auntie Anne's is born! "Auntie" Anne Beiler buys a market stand in Downington, Pennsylvania, USA and starts selling the Original Pretzel and lemonade!
1991
Auntie Anne's is growing fast!
4 million Pretzels sold from 90 different locations across 12 states!
1992
Auntie Anne's opens it's one-hundredth store!
A tasty century indeed!
1995
The Auntie Anne's Pretzel begins its journey around the world as Auntie Anne's opens their first International store in Indonesia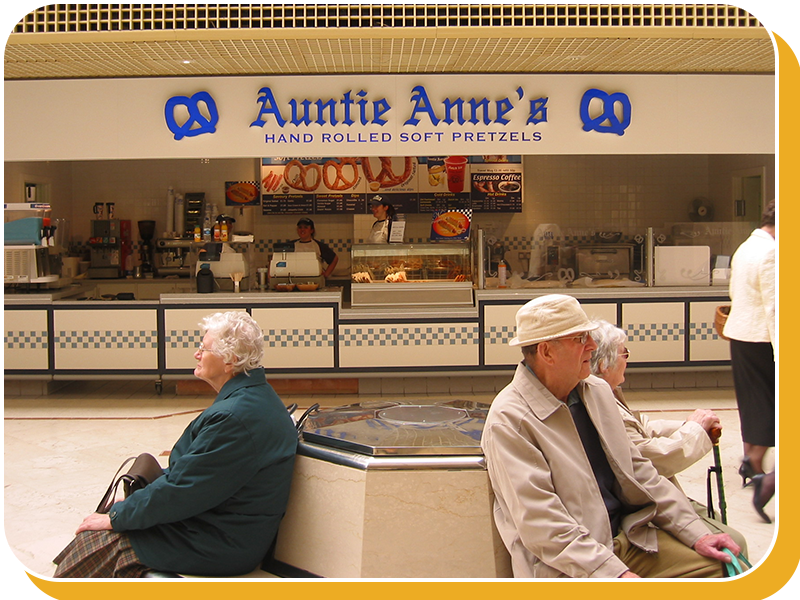 2003
Auntie Anne's lands on the shores of Blighty as the doors of it's Cheltenham store open.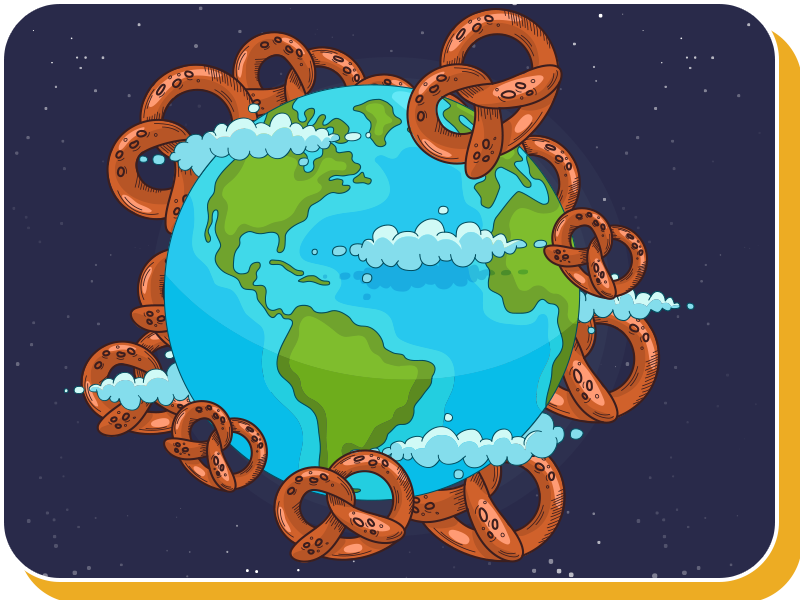 2006
The billionth Auntie Anne's Pretzel rolled! If the dough was laid end to end, this would stretch around the earth 25 times!
2008
Happy 20th Birthday Auntie Anne's! Free pretzels for everybody on our anniversary!
2009
A "grand" opening as the 1000th Auntie Anne's store is opened.
2010
Auntie Anne's continues to grow with stores located in Japan, Poland & Egypt!
2011
Britain loves Pretzels! Auntie Anne's open their 20th store in the UK with Pretzel fans far and wide.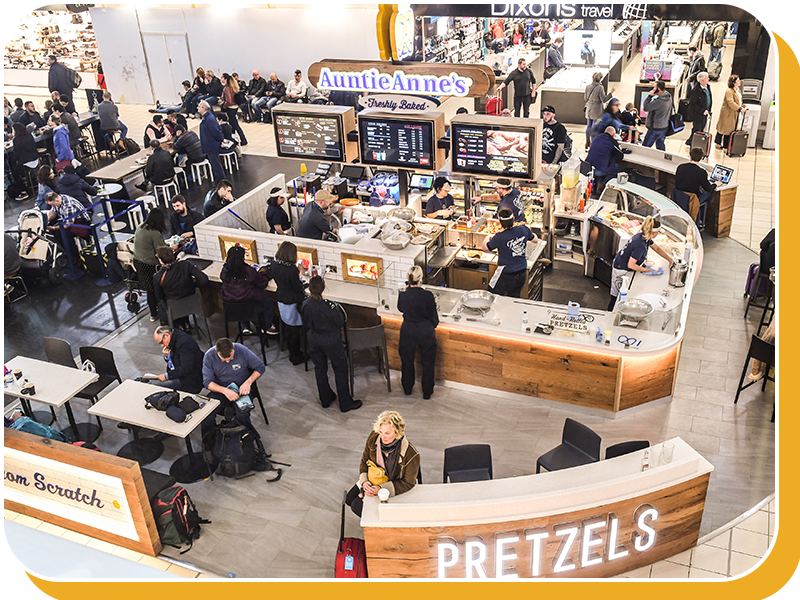 2017
Opened our first UK Airport Location at London Luton Airport Departure Lounge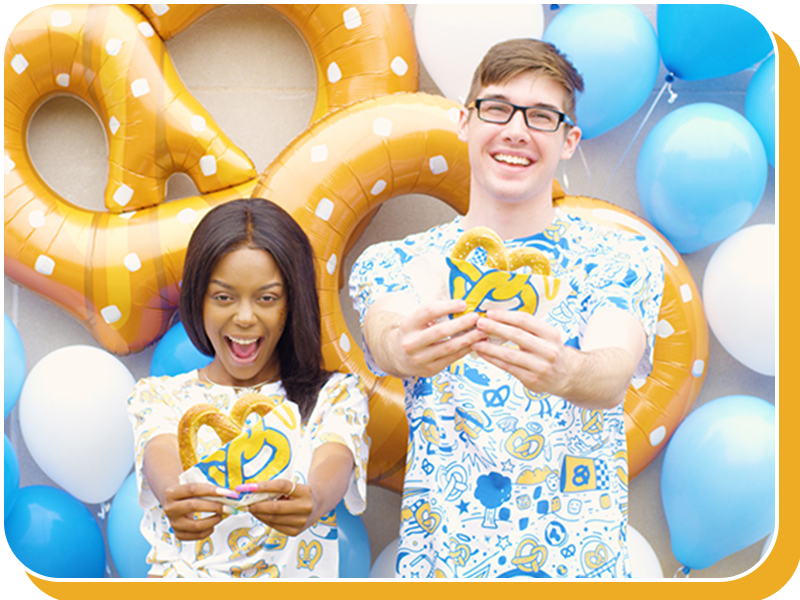 2018
Happy 30th Birthday Auntie Anne's!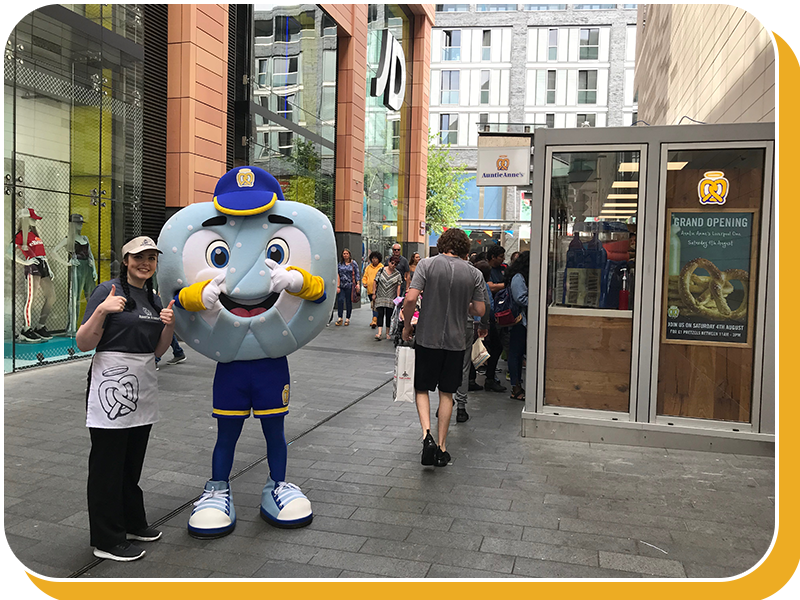 2018
The 1500th International Store opens in Liverpool
2019
Began offering delivery services with our partners – bringing pretzels to the people!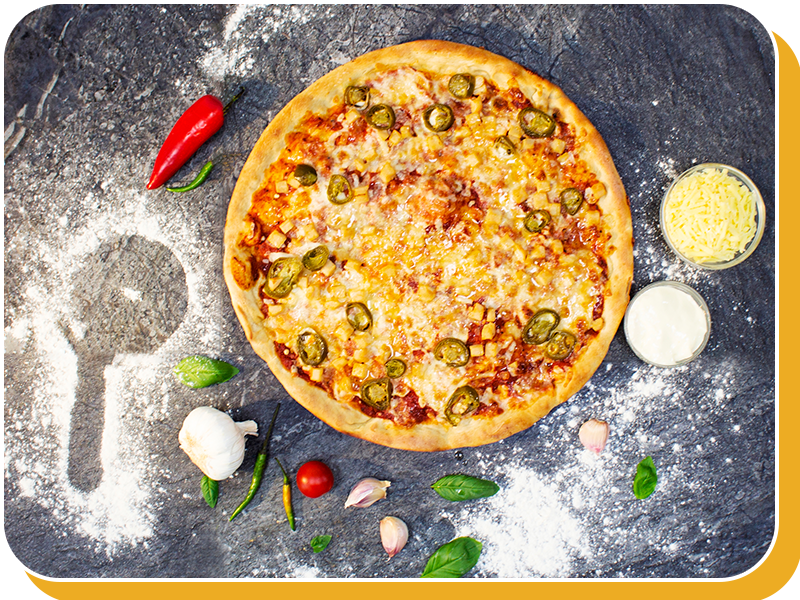 2020
Launched Pretzel Pizza Platform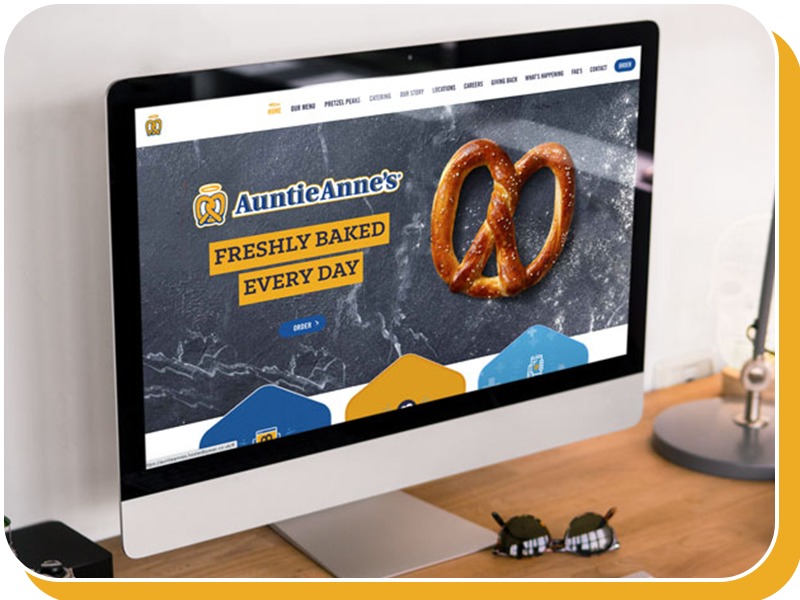 2021
The brand new Auntie Anne's UK Website is launched