A warm welcome to the new Auntie Anne's UK & Ireland website.
We've created this new customer website in order to allow for much more functionality for our customers with some exciting new features: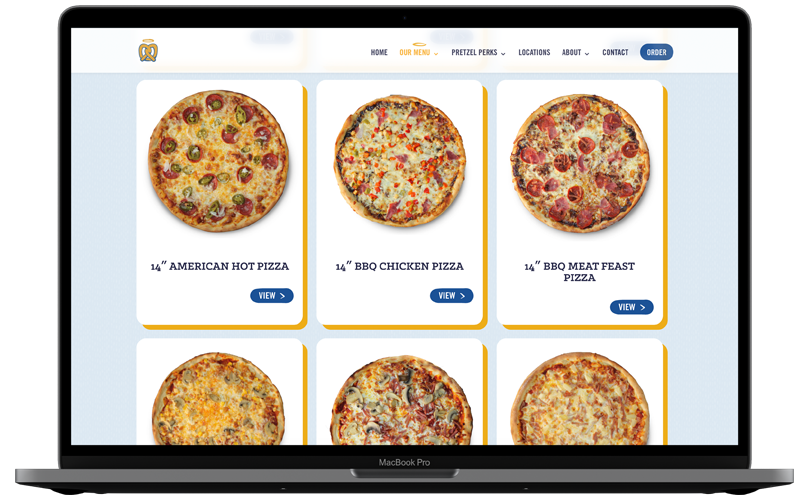 New Menu Page
Now you can see all the nutritional and allergen information for each product we sell. You can also see which products can be made vegan!
View our Menu!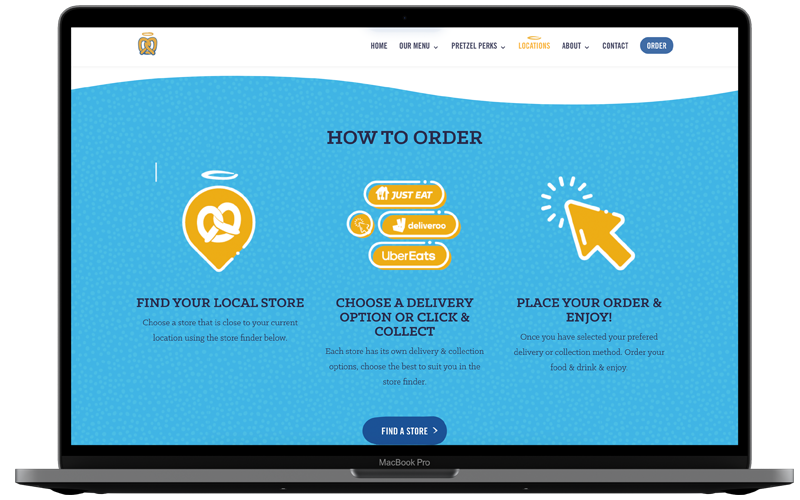 New Click & Collect
You can now pre-order and pay for pretzels in advance of you picking them up from the store!
Order Now!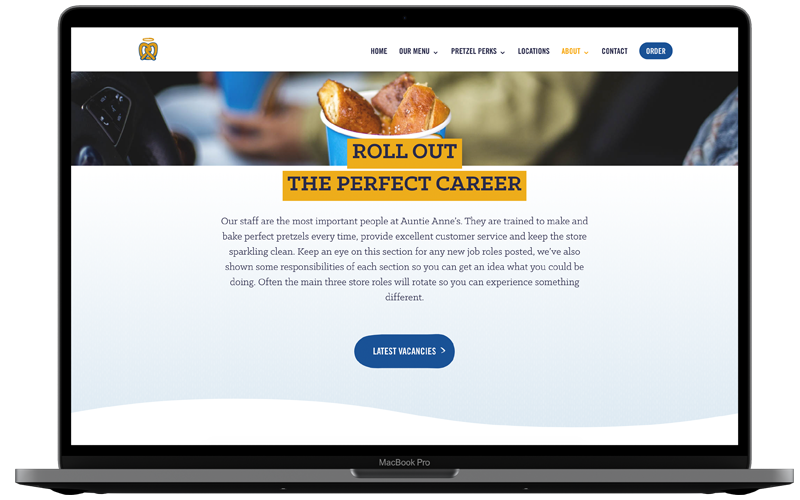 New Careers page
We will now post job vacancies for our stores. Click here to visit the Careers page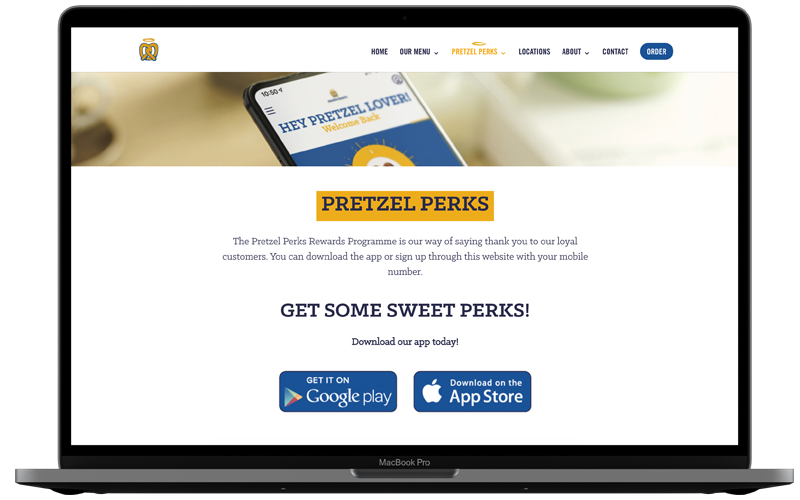 New Pretzel Perks Rewards Programme features
You can now register and manage your account through the website as well as through the app.
View the perks now!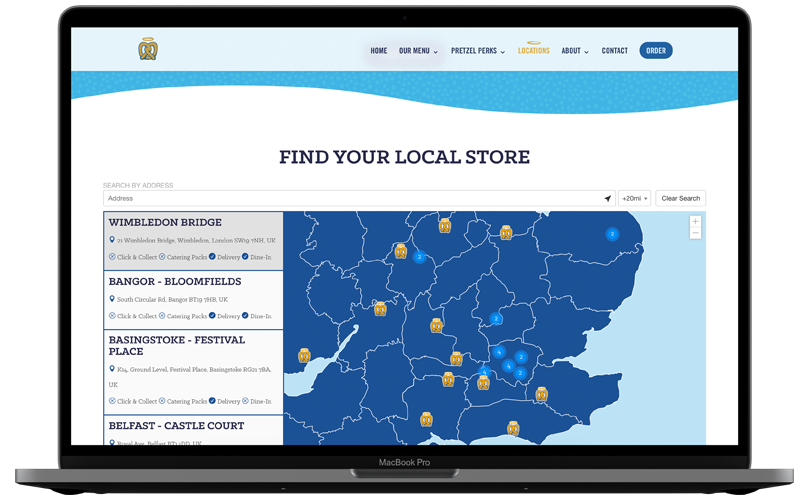 New and Improved locations page
To find your local store and information about it.
Find your local store!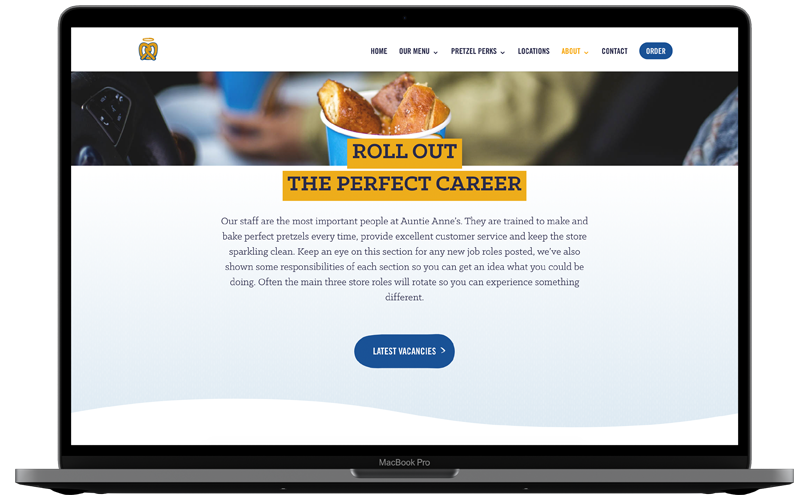 Contact Us
A new and improved Contact Us page so you can let us have any feedback or questions.
We hope you love the new website!